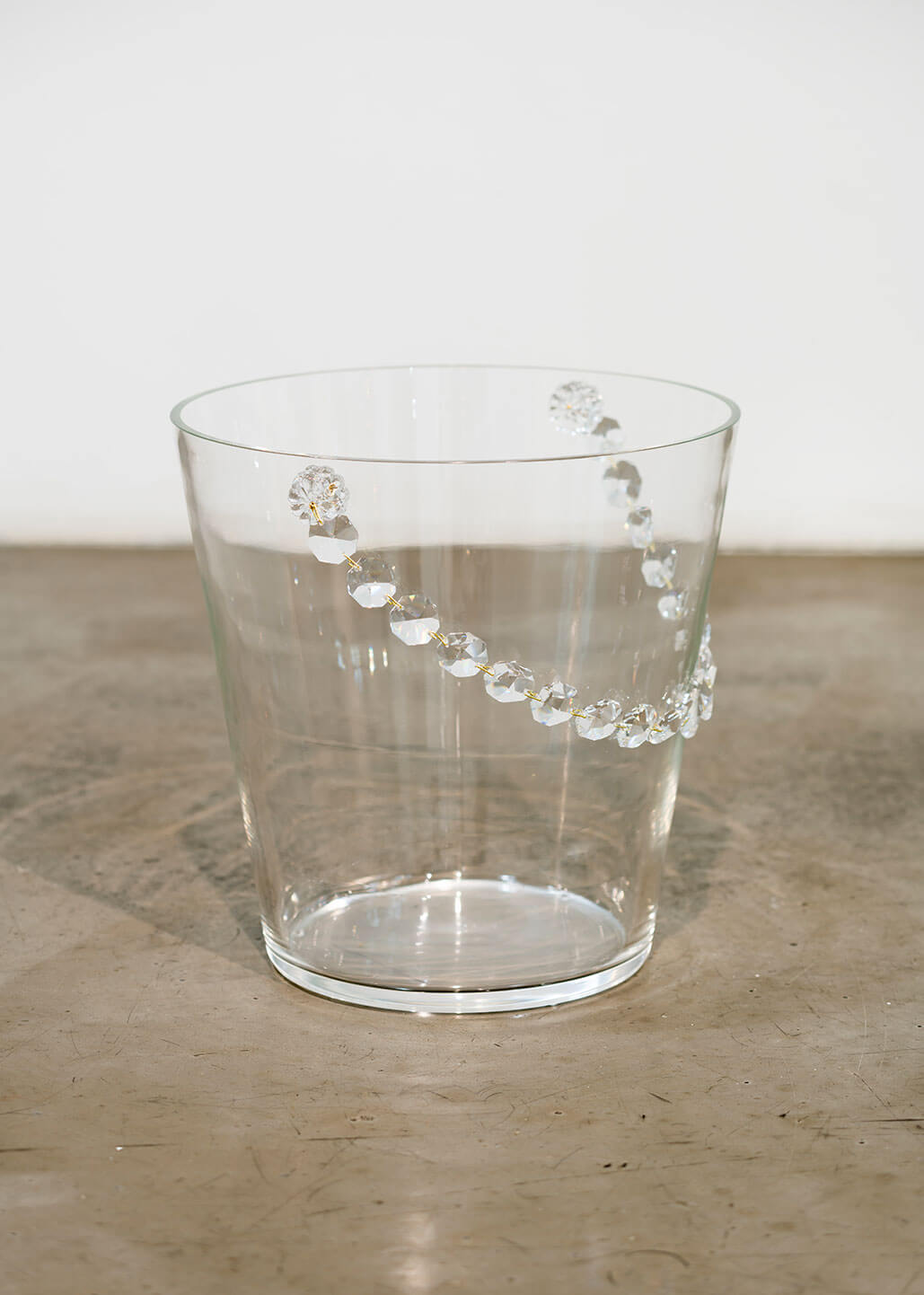 Bucket of winners
The Bucket of Winners (the artists also don't mind the term 'pail') is undoubtedly one of the more aesthetically and semantically ambiguous works of this exhibition. In the old days, cyclists carried highly sugared strong black coffee or various distillates in their bottles to boost their energy level in the hills and final spurt. At that time a bucket was an inseparable companion and not only for the winners. A bucket of water spilled on a sweating cyclist in the summer heat was a welcomed refreshment. An empty bucket at the finish line accompanied a sorrowful arrival.
The clear and bright Bucket of Winners, presented by Glassbrothers in the form of an an upside-down lighting fixture, where the bucket serves as its pendant and accompanied by empty vessels below it, shows both subtle empathy and decadent nonchalance at the same time . It is a testimony to their bird's eye view and sense of humorous exaggeration, along with understanding the hardships of both glassmaking and bicycling.
Written by Jaroslav Polanecký
Details
Dimensions:

290 x 290 mm

Material:

hand blown glass

Type:

vase or celling light
Where to buy
You can buy all items in Gallery 5 at HG Atelier Design.