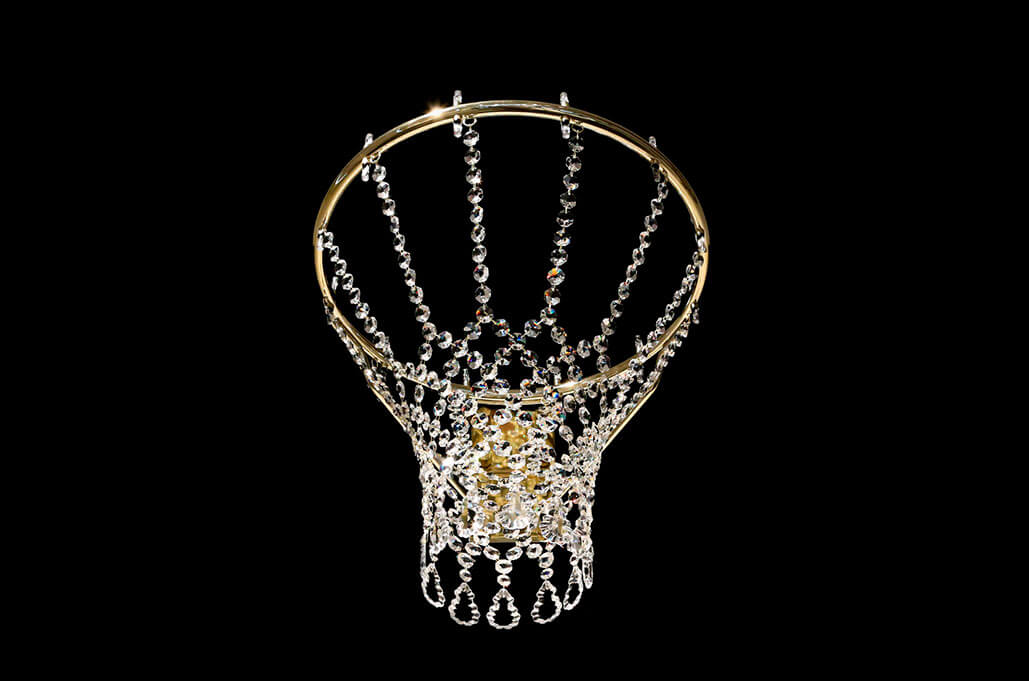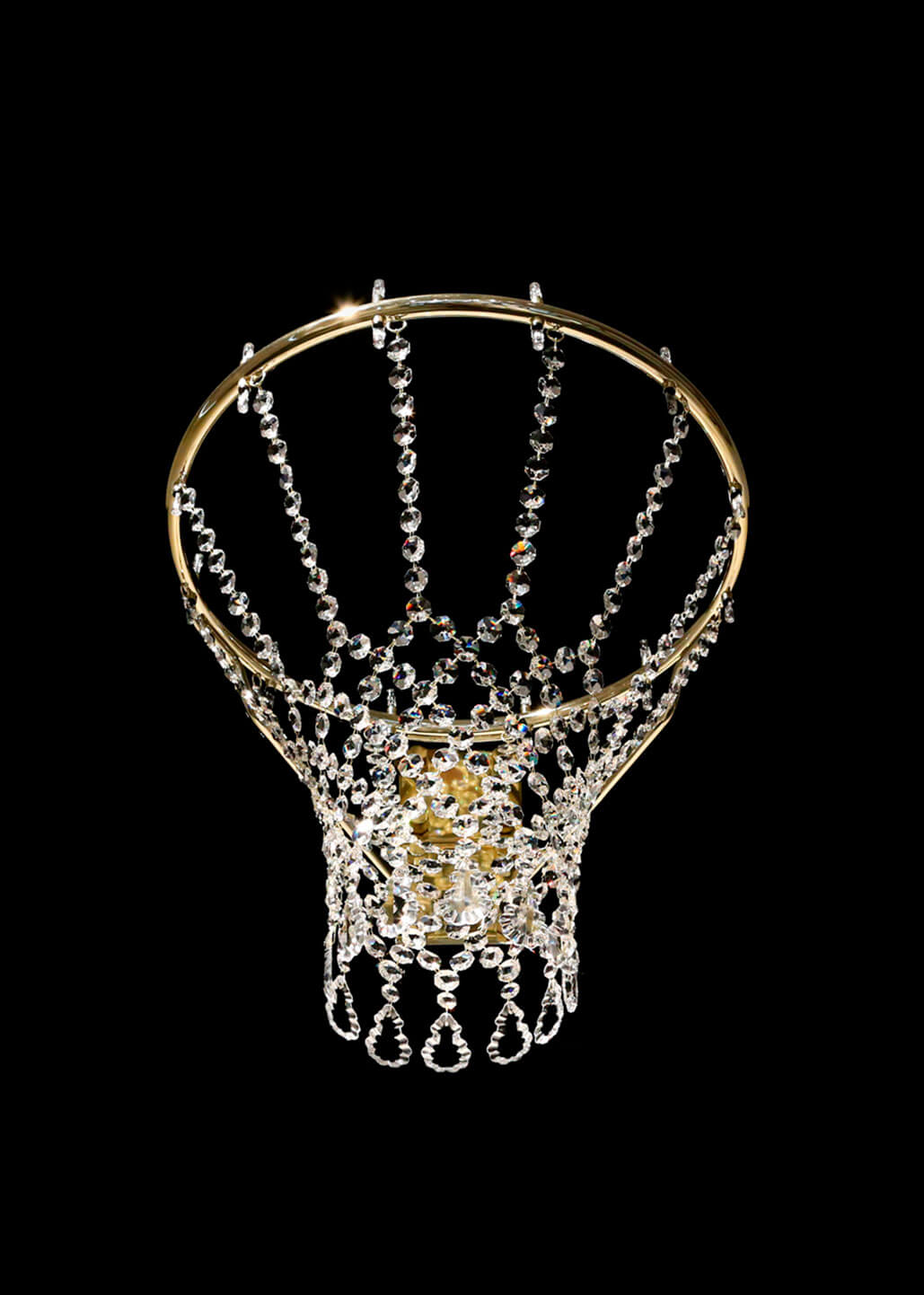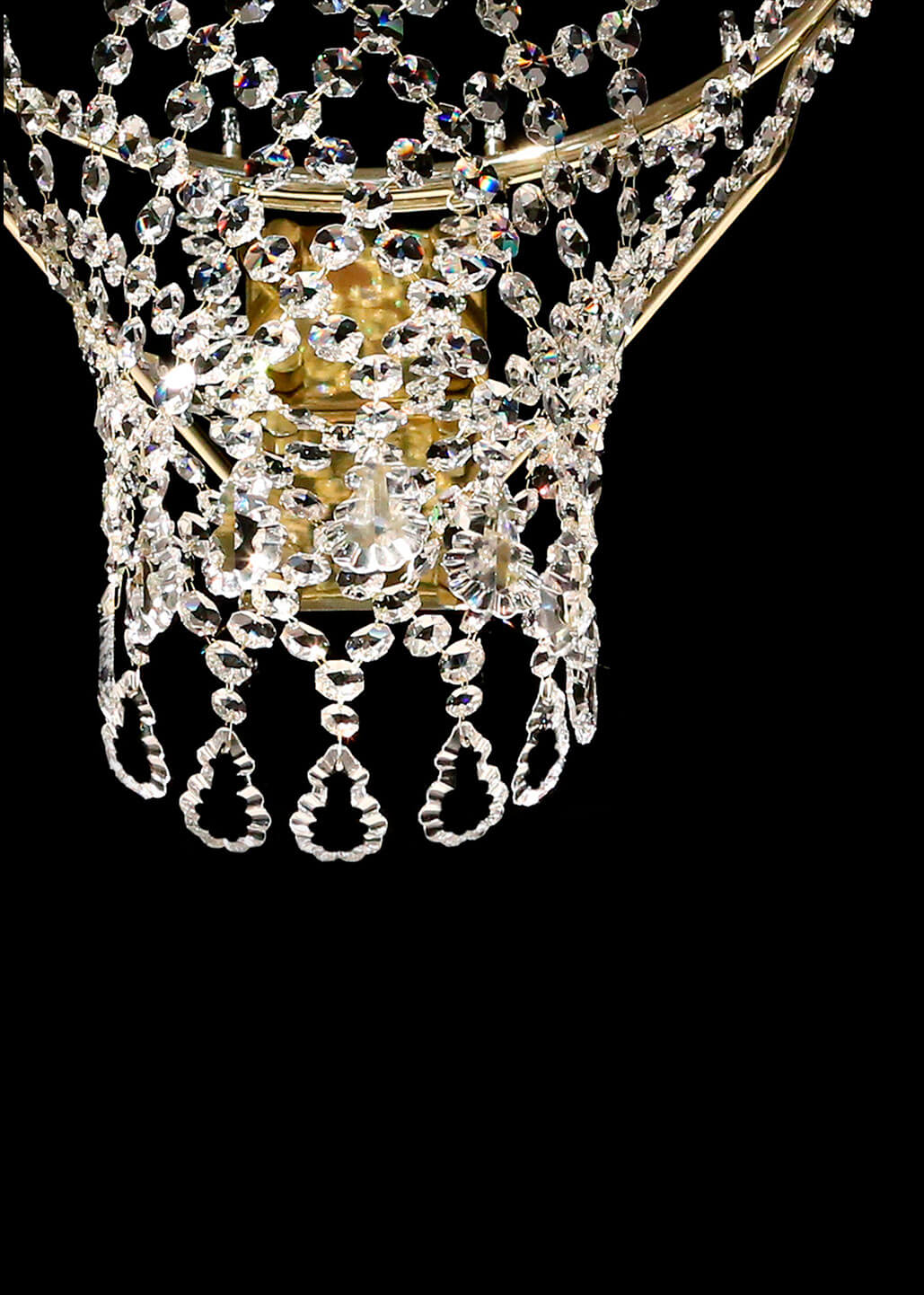 Basketball chandelier
Czech crystal are symbol of light. Crystals are principal leader of lighting object - chandelier (wall lighting sculpture).
Details
Dimensions:

1800 x 1500 x 700 mm

Type:

wall chandelier

Material:

stainless steel, glass and brass

Source:

24 halogen GU4 (10 W)
Where to buy
You can buy all items in Gallery 5 at HG Atelier Design.